AKA to Debut First Hotel in Miami
2021-09-29
---
he former Conrad Miami Hotel will be transformed into Hotel AKA Brickell by Gabellini Sheppard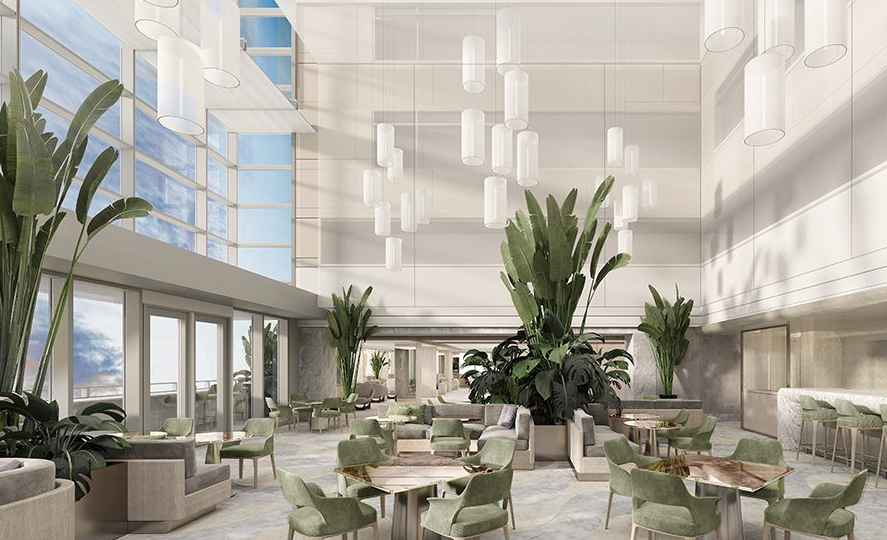 Luxury hospitality brand AKA is set to debut its maiden Miami hotel this fall with the 201-room Hotel AKA Brickell. Formerly the Conrad Miami Hotel, the 36-story property will be revamped by New York-based Gabellini Sheppard to create an urban oasis defined by tranquility and elevated design.
"The spatial concept for Hotel AKA Brickell was conceived as an intricate portrait of the world of AKA," says Ozlem Akcay, Gabellini Sheppard principal interior designer and senior associate. "This oasis of hospitality personifies the intrinsic qualities of relaxed elegance, playful simplicity, and performance-driven modernity. In this sense, Hotel AKA Brickell's unique environment manifests itself as a harmonious frame to focus and highlight both the character and culture of the hotel as it moves through time."
Composed of gray Grigio Nicola marble and warm Taj Mahal quartzite, a stone floor pattern will stretch across the ground floor, while light oak panels and an illuminated bronze mirror will adorn the louvered lobby. Floating sculptural panels will also anchor the space.
In addition to new F&B concepts and a robust wellness program, an upscale spa, outdoor pool lined with cabanas, and a sky bar will be featured onsite along with meeting and event space.
"As AKA continues to expand its luxury hotel and hotel residence portfolio and introduce the world's most livable hotels, we will draw on the vibrant and sophisticated characteristics of the Brickell neighborhood to provide a sense of place, while also integrating the residential style and premier service AKA is known for," says AKA president Larry Korman. "Upon the completion of Hotel AKA Brickell's reimagination, we're assured that when guests arrive they'll feel at home among this modern, simple landscape, that is made up of scenic Miami views and lighting concepts that emphasize the natural, warm sunlight of South Florida."